ATTN: Current High School Students, Recent Grads & Parents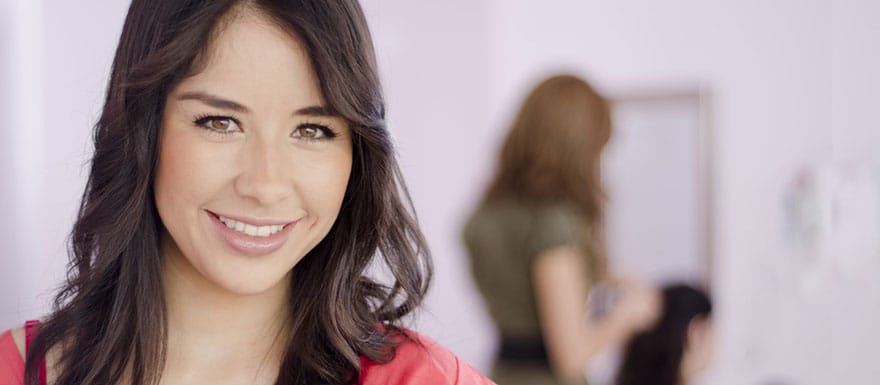 Get Info to Turn a Passion for Beauty into a Fun Rewarding Career
If you're a current high school student, recent graduate or the parent/guardian or friend of a high school student/grad interested in a future in beauty and wellness, you're in the right place!
Now is an exciting time. You're ready to make the move from high school into a future you feel good about. We know this can come with a lot of questions:
Is a beauty/wellness school right for me?
Can I get into a program right away?
Can I afford it?
Will training set me up for the career I want?
At Boca Beauty, we know how important it is to find the program that's right for you. Our friendly and knowledgeable admissions representatives are ready to help you explore your options and get all the information you need to feel confident about your future.
Let's Explore Your Possibilities!
Find out if a beauty career education is a good match for you and your specific career goals
The short quiz for you and/or your parents/guardians will provide great feedback on your career options and can get you started on taking the next step toward a great career.
Get Your Beauty & Wellness Education Readiness score now.
Get Into a Professional Salon/Spa Setting Right Away
At Boca Beauty, you don't have to wait to feel like you're a part of the beauty or wellness industry. Our programs are taught hands-on in our specialized salon and spa teaching environments. You'll also have the chance to serve and interact with real clients, under the guidance of expert instructors, in our on-site salon.
So as a Boca Beauty student you're immersed in a professional beauty/spa environment from day one. Enter the professional world with confidence after gaining so much hands-on salon/spa experience before you graduate.
Ask Us About Scholarship Opportunities
We offer a variety of scholarships to students who qualify. If you receive a scholarship, you will feel at ease knowing that a portion of your tuition and fees are covered. Many of our scholarship opportunities require minimal effort and can provide you with funding quickly and easily.
Is Boca Beauty Right For You? Get More Info…
If you're interested in learning more about your career training options and exploring whether Boca Beauty Academy is right for you, fill out the form on this page to receive more information. Our friendly and knowledgeable admissions representatives are happy to answer any questions you have and can help with everything from courses to financial aid.
For immediate questions, call 954-866-1011