Get the Skills to Become an Eyebrow Tattoo Removal Professional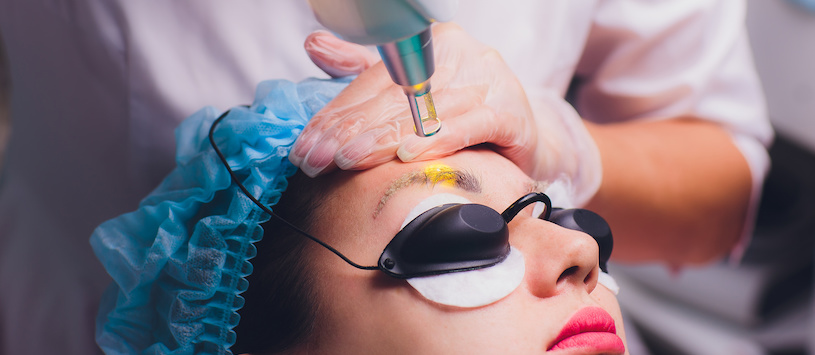 2 Day Eyebrow Tattoo Removal Training Seminar in Boca Raton, FL
Boca Beauty Academy's accredited Tattoo Removal course gives you the skills to further your previous knowledge in the industry and to enhance your marketability. You will learn the newest extraction system that will allow you to effectively remove tattoo placement.
This revolutionary ink extraction system is safe and pain-free, and the formula used is FDA regulated and of cosmetic origin. Clients only need to wait 3 weeks between each treatment, meaning faster results and higher revenue potential.
The best way to see if Boca Beauty Academy is the right fit for you is to come and tour the school. You can tour our facilities and meet with students and instructors. Schedule a tour now or Get more info.
Become a Qualified Tattoo Removal Professional
The Tattoo Removal seminar at Boca Beauty Academy will provide you with the hands-on training, applied clinic experience, and individualized support it takes to pursue a successful career as a tattoo removal professional. As a student in this seminar, you will quickly gain the necessary knowledge & skills to feel confident performing eyebrow tattoo removal successfully.
Here are some of the benefits to this system:
Non-invasive patented needles – no puncture in the skin
No pain, no scars
Products used do not contain acid, saline nor carcinogenic ingredients
The shortest interval time between treatments
Easy to learn, start working immediately upon completion of the course
From this course, you will learn everything you need to immediately start working so you too can offer these services. Upon successful completion of this course, you will have learned all aspects of these treatments and you will receive your certification.
Is a Rewarding Career in Beauty & Wellness Right For You? Get More Info…
If you're interested in learning more about careers in Beauty & Wellness and exploring whether Boca Beauty Academy is right for you, fill out the form on this page to receive more information.
For immediate questions, call 561-487-1191