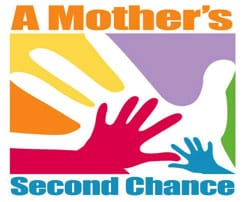 A Mother's Second Chance Non- Profit Organization Affiliated with Boca Beauty Academy Announces the Generous Contribution Of Tuition Free Scholarships Of Education to Single Mothers In Need
Program Serves as a Pathway to Education and Career Training In the Beauty Industry, with the Opportunity to Earn a Diploma through Boca Beauty Academy
Boca Raton, Florida, (November 21, 2015) — Boca Beauty Academy today announced a philanthropic collaboration with A Mother's Second Chance Non-Profit Organization In West Palm Beach Florida. This affiliation is designed to assist single mothers in need. This alliance will facilitate opportunities for such women from challenging circumstances who are interested in pursuing higher education and career training in the Beauty & Wellness Industry.
Women awarded this Scholarship and accepted into Boca Beauty Academy can earn a diploma from this nationally accredited institution of higher learning and subsequently obtain professional licensure in their desired field of study.
"We are gratified and honored to partner with A Mother's Second Chance Non- Profit Organization to introduce such scholarship programs to assist women to transform their life through the virtue of education," said Jack Bragin, Chairman  & CEO. "It is our hope that this program will support our future students as well as the entire community by providing residents with a pathway to earn a life changing career and pursue work in the Beauty & Wellness Industry where job prospects continue to improve and hiring remains exceptionally strong."  
A Mother's Second Chance Non-Profit Organization Strides to help single mothers "Through Education, Employment and Fundamental Parenting Skills"
For more information, please visit www.BocaBeautyAcademy.edu or call (561) 487-1191.
About Boca Beauty Academy
Established in 1991, Boca Beauty Academy has cultivated a position as an industry leader in the southeastern USA in the beauty, spa, and wellness training sectors. Boca Beauty Academy is a nationally accredited postsecondary institution with campuses in Coral Springs/ Parkland and Boca Raton/Delray Beach. Boca Beauty Academy is one of only 19 Vidal Sassoon partner schools in the United States and is partnered with NASM-the National Association of Sports Medicine. Program offering include Barbering, Cosmetology, Electrolysis, Laser Hair Removal, Paramedical Skin Care, Permanent Makeup, Makeup Artistry, Nail Technology, Certified Personal Trainer, Master Fitness Coach, Spa Therapy, and Skin Care. For more information, visit www.bocabeautyacademy.edu.
About A Mother's Second Chance Non -Profit Organization
Founded in 2015, A Mother's Second Chance Non-Profit Organization was founded on the idea that everyone deserves a second chance. With the right resources, single mothers who have fallen into hard times will be given their second chance with our open arms and outstanding support system. Given the opportunities that we provide, our mothers will be able to come out stronger than ever after completion of our program, and rejoin society without having to rely on government assistance anymore. These mothers will hold their heads high with a new career in the Beauty Industry and will be able to provide for their families on their own. For more information, call (561-818-9906