Admissions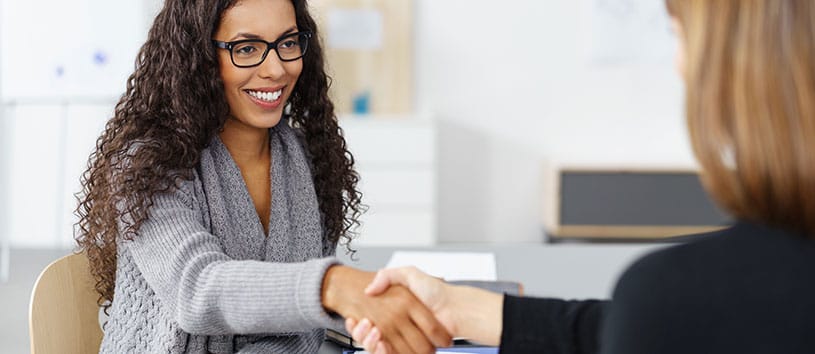 We Are Here to Help
Are you almost ready to take that first important step in your career and become a Boca Beauty Academy student? You're about to make a smart decision that will provide you with a variety of job opportunities for years to come. We want to make your time here a life-changing experience that prepares you to realize your greatest potential as a beauty & wellness expert.
Ready to Get Started?
To get started, please call the Admissions Office at 561-487-1191 (Boca Raton campus) or 954-866-1011 (Parkland campus).
Applicants must meet the following requirements to be admitted to Boca Beauty Academy:
Complete the application and submit it to the Admissions Office at the address on the form with a $100 non-refundable application fee.
Submit transcript or diploma, or recognized equivalency confirming high school graduation, a GED, an Associate, Bachelor's degree or equivalent. Students who have graduated from a foreign high school must sign a statement indicating they are a foreign high school graduate. Foreign transcripts and diplomas must be translated into English and evaluated by a recognized third-party translation/evaluation provider. A signed affidavit statement may suffice, except for those programs which are Title IV eligible at our institution.
Submit proof that you are a U.S. Citizen, Permanent Resident, or on a legal status allowing you to study in the United States.
Ability to Benefit Students may not be accepted if they have never been in attendance at a post-secondary school previously. A student who attended an eligible program at a Title IV institution before July 1, 2012, may be able to establish eligibility at the same Title IV institution or a different Title IV institution under the guidelines provided by the Federal Student Aid office.
Upon acceptance, a student must complete an Enrollment Agreement, provide a copy of their Driver's License (or another form of government-issued ID), and complete all necessary paperwork. Applicants are strongly encouraged to visit the Admissions Office.
You can also visit the campus before acceptance by scheduling a tour, where you can meet instructors and watch current students complete their beauty & wellness training.
Easily Transfer Your Hours*
You will be pleased to know that most states have reciprocity programs in place which will enable our students to transfer some or all of their hours to or from another licensed cosmetology and wellness school.
Schedule an appointment with an Admissions Advisor to find out more!
Interested in Boca Beauty Academy But Need Your High School Diploma?
Earn your high school diploma on our campus with the Penn Foster High School Diploma program so you can gain the credentials you need to enroll at Boca Beauty Academy. You can even transfer in credits you have already earned from previous high school or GED work, so you only take the credits you need to get your diploma.
Is a Creative Career in Beauty, Barber, Spa or Wellness Right For You? Get More Info…
If you're interested in learning more about careers in Beauty, Barber, Spa or Wellness and exploring whether Boca Beauty Academy is right for you, fill out the form on this page to receive more information. Our friendly and knowledgeable admissions representatives are happy to answer any questions you have and can help with everything from courses to financial aid.
For immediate questions, call our Boca Raton campus 561-487-1191 or Parkland campus 954-866-1011
*Each state maintains their own individual licensing requirements. Boca Beauty Academy cannot guarantee other schools' acceptance of such transfer hours. It is the student's responsibility to confirm whether their hours will be accepted by another institution.