Financial Aid – Funding Your Beauty & Wellness Career Training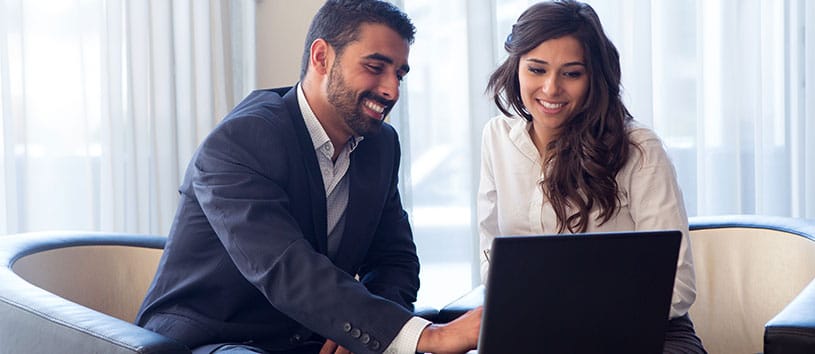 Funding Programs Can Help You Achieve Your Beauty & Wellness Training
At Boca Beauty Academy, we know that not everyone can afford access to an education. That's why we have a wide range of financial assistance options available to you if you need it. Financial aid is available to those who qualify.
Federal aid programs include the Federal Pell Grant Program, Federal Stafford Loan Programs, and the Federal PLUS Loan program available to those who qualify enrolled in an eligible program.
To determine if you qualify for scholarships and financial assistance, sit down with one of our Financial Aid advisors today. Our advisors will be happy to review your situation and help determine your eligibility.
Boca Beauty Academy is a Military Friendly Institution
Boca Beauty Academy is dedicated to serving military personnel and their families and help them achieve their educational goals. We are an approved institution to provide veterans educational benefits to those who qualify. For additional information on Post-9/11 GI Bill® please visit the links bellow and contact our financial aid office if you need assistance.
For Post 9/11 GI Bill® (Ch 33) students and VA Vocational Rehabilitation and Employment (Ch 31) students, our tuition policy complies with 38 USC 3679(e) which means Post 9/11 and Vocational Rehabilitation and Employment students will not be charged or otherwise penalized due to a delay in VA tuition and fee payments. For eligibility consideration, a Post 9/11 GI Bill® student must submit a VA Certificate of Eligibility (COE) and a Vocational Rehabilitation Student must provide a VAF 28-1905 form.
https://benefits.va.gov/gibill/
https://explore.va.gov/education-training
GI Bill® is a registered trademark of the U.S. Department of Veterans Affairs (VA).
Eligible Military spouses who are pursuing a vocational license or certification can receive financial assistance through My Career Advancement Account (MyCAA) scholarship program. For further details and assistance please visit the link below
https://mycaa.militaryonesource.mil/mycaa/
Vocational Rehabilitation and Employment (VR&E), also referred to as the Chapter 31 program, provides services to eligible veterans and helps them prepare for suitable employment. For additional information please visit the link below.
https://www.va.gov/opa/publications/benefits_book/benefits_chap03.asp
Career Training Can Be Attainable For You – Discover Your Options Today
If you're interested in learning more about careers in Beauty, Barber, Spa or Wellness and exploring whether Boca Beauty Academy is right for you, fill out the form on this page to receive more information. Our friendly and knowledgeable admissions representatives are happy to answer any questions you have and can help with everything from courses to financial aid.
For immediate questions, call our Boca Raton campus 561-487-1191 or Parkland campus 954-866-1011