Cosmetology Courses for Florida High School Graduates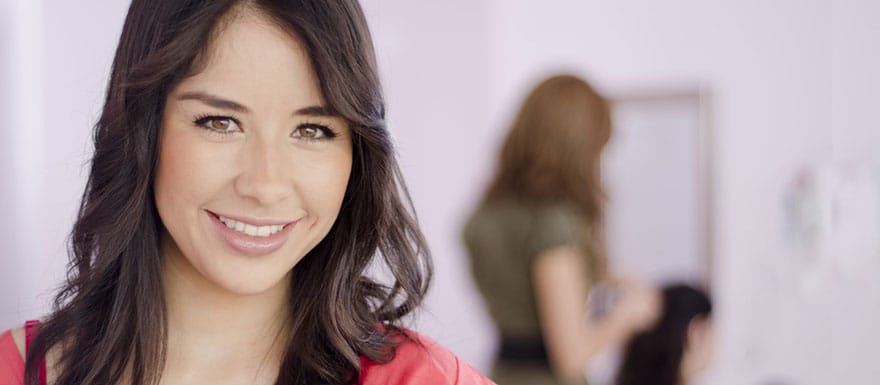 Turn Your Passion for Beauty into a Fun, Rewarding Career
It's never too early to begin thinking about your future! If you or your child is a recent graduate interested in a beauty and wellness career, you've found the right place! At Boca Beauty Academy, we offer cosmetology courses for high school students in the state of Florida, along with a variety of highly specialized and fully accredited training programs focused on every aspect of beauty and wellness. From hair design, esthetics, and barbering to electrolysis and holistic massage therapy, we take pride in equipping the next generation of talented professionals with the knowledge and experience needed to achieve ongoing success.
If you think a beauty career education is a good fit for you, learn more about our beauty and wellness classes for high school graduates and secure your future in the industry today!
Step Into a Booming & Highly Creative Industry
We know you're ready to make the move beyond high school into a future you can feel optimistic about. If you're wondering if you can turn your enthusiasm for beauty into a lucrative career, we are here to tell you there has never been a better or more exciting time to immerse yourself in the highly creative world of cosmetology! At Boca Beauty Academy, we share in your passion for all things beauty and wellness and will guide you on your path toward a future full of potential.
We understand the importance of finding the right program for you. That's why our friendly admissions representatives are standing by to assist you and answer any questions you may have. Get in touch with us today to request more information!
Discover All the Possibilities in Beauty & Wellness
As a student at Boca Beauty Academy, you'll receive a world-class education from industry-leading experts in our specialized salon and spa teaching environments. You'll also have opportunities to earn practical experience throughout the duration of your program, applying what you've learned on real clients in our state-of-the-art salon located on-site. Through cutting-edge educational courses and hands-on exercises, you'll easily get a head start on your career goals and be ready to step into the industry with complete confidence. Don't wait to feel like you're a part of the beauty and wellness industry. Learn more and discover all the possibilities!
Empowering Youth to Prepare for Their Future
Since 1991, Boca Beauty Academy has remained committed to developing the students of today into the accomplished beauty and wellness professionals of tomorrow. With two convenient campus locations, we offer financial aid options and a variety of scholarships to qualified students. Whether you're an aspiring beautician, barber, or business owner, we want you to have all the information you need to take the next steps beyond high school. Are you ready to get started? We invite you to take our High School Career Training Exploration Quiz today!