International Students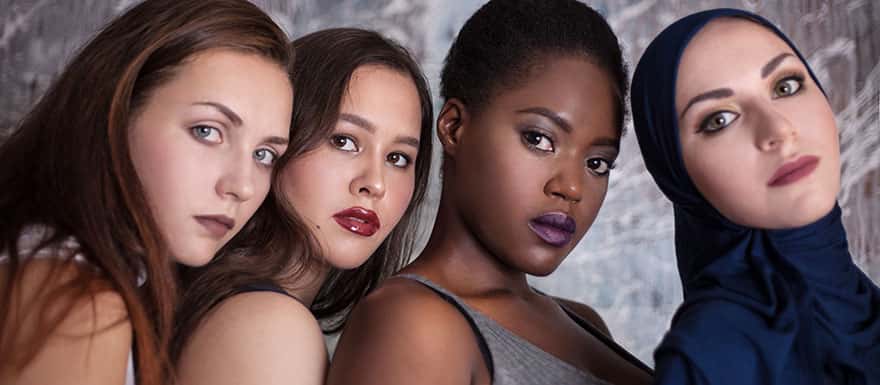 Beauty & Wellness Career Training in Sunny South Florida
Boca Beauty Academy is comprised of students from more than 50 countries across the globe, resulting in a creative, artistic and multicultural student body. Established in 1991, Boca Beauty Academy offers an extremely safe, picturesque campus located in Boca Raton, Florida. Here, you'll have the opportunity to study in a beautiful waterfront, tree-lined setting near Miami and Palm Beach, with numerous housing options conveniently located nearby.
Boca Beauty Academy is authorized by the U.S. Immigration and Customs Enforcement's (ICE) Student and Exchange Visitor Program (SEVP) to assist in issuing M1 student visas. International students are encouraged to apply for admission and must meet the same admission requirements as U.S. citizens. If the applicant is accepted, you will receive the appropriate information and documentation concerning the Student Visa process.
Resources Available to Benefit You
As an international student, you'll benefit from a variety of resources at Boca Beauty Academy. We employ a dedicated professional who works with students and their families overseas to facilitate the I-20 process and ease their transition to the United States. International students are welcome to the Boca community. We can assist you with housing, transportation, financial assistance, etc.
We also support international students with getting their foreign transcripts and diplomas translated into English and evaluated. Many of our staff members are bilingual and fluent in Spanish and/or Portuguese.

Disclaimer: No personal information from users is collected through the use of this widget. The use of this widget does not imply endorsement of any site by Study in the States or the U.S. Department of Homeland Security.
Other International Student Resources
Is a Creative Career in Beauty, Barber, Spa or Wellness Right For You? Get More Info…
If you're interested in learning more about careers in Beauty, Barber, Spa or Wellness and exploring whether Boca Beauty Academy is right for you, fill out the form on this page to receive more information. Our friendly and knowledgeable admissions representatives are happy to answer any questions you have and can help with everything from courses to financial aid.
For immediate questions, call our Boca Raton campus 561-487-1191 or Parkland campus 954-866-1011