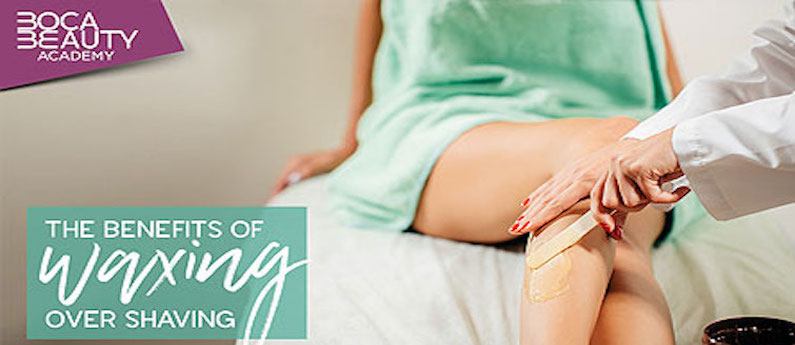 Are you one of the overly blessed when it comes to how fast
your hair grows? All over your body? Maybe you just dread shaving your legs so often
that when you do, you could donate it to locks of love? We feel your follicle
pain! Shaving is a tedious task that is getting the boot as the more effective
and long-lasting beauty ritual of waxing is taking over the hair removal
industry. I know, I know. It sounds horrific! Smearing hot wax on the most
delicate parts of one's anatomy only to have it ruthlessly ripped off in one
fell swoop? Well, don't let the horror stories intimidate you! Waxing has
gotten an undeserved rap and if you pause for a moment to count the daps of
tissue on the nicks and cuts your favorite razor left behind, you'll realize
that waxing is the way of the future and has benefits that will have you racing
to your local esthetician for that perfect Brazilian!
Smooth operator – We are all looking for smooth, long lasting
results when we shave or wax. But waxing pulls the hair all the way from the
root resulting in removal of the hair follicle at the root for longer lasting smoothness
compared to the rapid re-growth from shaving. Less stubble for less time? Count
us in!
Fast but not furious – Quick & convenient is a must in today's
fast-paced world. Waxing takes literally seconds compared to the time it takes
to carefully maneuver your razor and avoid unnecessary bloodshed.
Hurts so good – Ok, maybe not entirely but believe it or not, when
you get waxed by a professional, waxing can be relatively pain free. And the
longer you wax, the more accustomed your skin will become and the less
sensitive.
Bumpy roads and legs – We all know what the dreaded shaving
bumps look and feel like and it ain't pretty! Many people use the same razor
over and over and bacteria can build up and cause irritation and skin rashes.
Not to mention nobody appreciates those annoying, painful ingrown hairs.
Shaving causes the tiny stub-root of your hair to become stuck under the skin
and form them.  Waxing removes the entire
hair all the way down to the root, preventing ingrown hairs from forming.
Battle scars – We've all been the victim of our own
carelessness and nothing is worse than a razor nick  that has you wearing the full length
maxi-dress out on the town, when you really wanted to sport that new
mini-skirt!
Less is more – Once you've added waxing to your regular
routine, you'll notice that when the hair finally does grow back, it grows back
lighter and thinner. Over time, in certain areas, the hair will become barely
noticeable.
The say old habits die hard, which wouldn't be such a bad
thing if shaving is your old habit. Waxing is creating smooth surfaces of legs,
brows, lips, and any part of the anatomy you choose to apply it to! To try it
out for yourself, find a good local licensed esthetician with great reviews and
bravely go! Wax!
If you've always been intrigued by the esthetics and
wellness industry, maybe a career helping people look and feel their best is
right for you? The industry as a whole is on the rise and there are a ton of great
opportunities for licensed estheticians, cosmetologists and other beauty and
wellness industry professionals. Boca
Beauty Academy is helping students get the hands-on training from skilled
instructors who are excited to share their real world experience! Call Boca
today to schedule a tour of our campus and make this the day you start
something your future self will thank you for!