There's no doubt in anyone's mind, 2020 and 2021 can be described as a roller coaster for today's employers and workforce. Fortunately, the forecast for careers in the beauty industry is stronger than ever.  The US Bureau of Labor Statistics reports that jobs in Cosmetology and Barbering are projected to grow 19% through 2030, which is a much faster pace than the average.
Since the opening of Boca Beauty Academy in 1991, cosmetology has evolved significantly, thanks in part to the many advancements in hair styling, hair products and style trends for both men and women.  Professional innovation is also a factor, not only resulting in more clients but also a higher price per service.  Over the last three decades, the industry has introduced many new treatments including hair straightening to balayage, hair coloring that now spans the full spectrum, color correction, elaborate updos for every occasion, and hair extensions… to name a few.
Barbering, in particular, has experienced exponential growth, arising from the style trends across all ethnicities. Today, men of all ages have embraced hair care and styling at levels never before seen in the industry.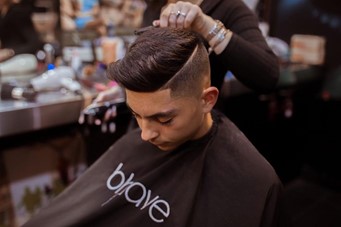 What's Behind the Growth in Cosmetology and Barbering?
Population Growth
Style Trends for Men & Women
More Specialized Hair Services
Increased Demand for Hair Coloring
The older generation's interest in maintaining a fashionable, more youthful appearance.
With a diploma from Boca Beauty Academy, graduates can expect to find a rewarding career in a variety of settings including hair salons, resorts, cruise lines, day spas, department stores, and within the entertainment and advertising industry (as a stylist on movie sets and in commercial shoots). With the onset of social media, new salon professionals are able to build their book of clientele by sharing their expertise on social media, thus gaining new customers faster than ever before.
Speaking with 20+ year cosmetologist Anthony Nasti of Salon Sora in Boca Raton, "We're seeing new cosmetologists build their book of business faster than previous years. Growing up in a world of social media, they share highlights of their work daily on Facebook, Instagram, TiKTok and others. Now, instead of new salon customers calling in to be assigned to a stylist, they're requesting appointments with specific stylists they saw on social media."  It's a win-win for the salon and the cosmetologist.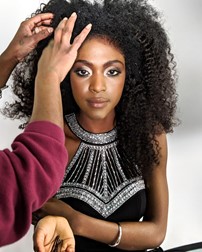 Wondering if a Career in Cosmetology or Barbering is Right for You?
Boca Beauty Academy not only offers hands-on learning in a passionate and creative environment. Our Parkland and Boca Raton campuses both feature a busy onsite salon for students to gain real world experience and build their portfolio prior to graduation.
Take our online beauty & wellness career training readiness quiz which will help you identify goals, personal strengths and important facts about your potential career path so you can make an informed decision about your future. Visit us at bocabeautyacademy.edu today. It takes just a few minutes!
Boca Beauty Academy is Florida's preeminent, nationally accredited beauty and wellness academy offering programs in cosmetology, makeup artistry, nail technician, skin care, massage therapy, holistic massage or skincare, paramedical esthetician, and electrolysis. Students are supported with job placement and financial aid assistance. To learn more or arrange a tour of our two campuses, call Boca Raton 561-487-1191 | Parkland 954-866-1011.