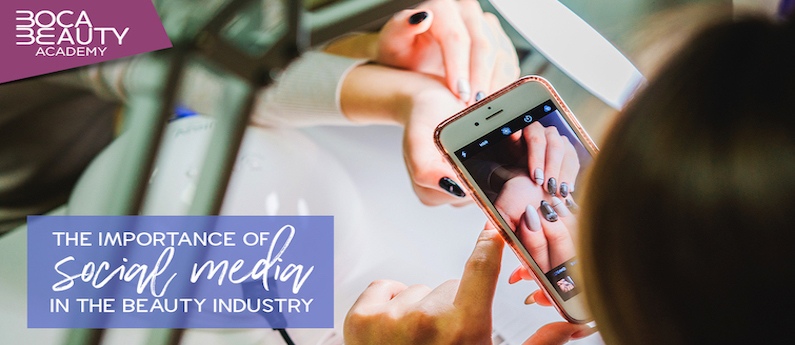 If you're an entrepreneur in the beauty industry, you are probably aware of the impact of social media on not just the beauty industry, but on businesses in general. The very definition of social media tells us that social media is – "information sharing via a web-based media platform that provides an engaging and often interactive experience, which may influence the end user/consumer's behavior and opinion." The latter part of that definition is critical – "Influence the end user/consumer." Anyone trying to market, advertise or in any way promote their business, can conclude that a platform which allows your business to influence the buyer/end user – is the equivalent of money in the bank! Not convinced? Stay tuned while we explore the reasons why social media can be the key to taking your beauty industry business to a whole new level.

Over-exposed and loving it – While many may disagree with the adage that "there's no such thing as bad publicity," in the world of social media, when a post on Instagram, Facebook or Twitter goes viral, no matter what it is – it equals exposure. Where there is exposure and a multitude of likes, shares and attention, there is the potential to capitalize on exposure and influence the viewer.

Selfie-satisfied – The original beauty influencer borne from the world of social media. The selfie. Spawning an entire generation of the "selfie-conscious," it also spawned a whole genre of make-up, technology and software to affect what self we want the world to see on social media sites. Not to mention the overwhelming impact of beauty trends, products and techniques getting their introduction via social media. Some succeed because of their popularity on social media.

If you don't know how to do it, Youtube it – The social media website that can be a platform to launch a singing career, building a helicopter or learning computer programming, is also the perfect place to promote your brand, beauty product or latest hair style craze! Add a celebrity influencer to the mix and whatever you're promoting has the potential to explode!

Multi-platform marketing – Often referred to as Omni-Channel Marketing, social media provides the opportunity for customer engagement across many demographics. You'll have the ability to reach audiences you may not have had access to through traditional marketing channels.
Social media has had a tremendous impact on the beauty industry in the last decade with no sign of that changing any time soon. It can be a powerful tool that allows you to engage with, and influence customers like never before. If you're considering a career in the exciting world of beauty, understanding the social media machine can be a distinct advantage in your future. If you are contemplating a future in the beauty industry, finding the right school to get your education is a step in the right direction. Boca Beauty Academy is helping style fans just like you get the hands-on training they need to follow their dreams of starting a career as estheticians, cosmetologists, nail technicians and more! Boca has the experienced instructors, flexible schedules and supportive environment you need to become a fully licensed and successful beauty professional.  Contact Boca Beauty Academy today to learn more and get ready to bring your beautiful future to the forefront!