Do you enjoy seeing your newsfeed full of the trendiest, most gorgeous nail art? You're not alone – in recent years, the popularity of over-the-top, extra extra nails has seen a meteoric rise. But nail art is nothing new – nail adornment can be traced all the way back to the 18th century, where ancient Egyptian and Asian cultures used rose-colored nails dyed with henna or crushed flowers as a status symbol. Long nails adorned with precious metals and stones also signaled high status – not that much different from the current trends of today.
With rising trends come increasing opportunities for nail artists, and Boca Beauty Academy celebrates individuals who have shown us how we can take our art to new levels. We've hand-picked some of our favorite successful nail artists, stylists, and innovators that are making the industry one of the most fun, dynamic spaces to be in.
Mei Kawajiri
Instagram Followers: 345K
Location: Initially from Japan, currently based in New York
Known for: intricate hand-made 3D stiletto nails
Notable clients: Rihanna, Rosalia
One of the most famous nail artists in the world, Mei's influence can be seen far and wide from fashion runways to magazine covers. For Mei, no material is off limits – everything from chains, gems, jewels and beyond (think mini gummy bears!) is used in her ultra-creative designs that are the reason celebrities like the Hadid sisters and Dua Lipa follow her.
Betina Goldstein
Instagram Followers: 396K
Location: Initially from Texas, currently based in Los Angeles
Known for: subtle designs on playful, clean manicures
Notable clients: Nicole Kidman, Zoë Kravitz and Bella Hadid
Although Betina Goldstein never set out to do nails, the passion eventually found her in 2008 when the lack of full-time roles available in the wake of the 2008 financial crisis. A true go-getter, she started from the bottom and worked her way up before being able to boast clients like Julia Garner and Lily James. Her best advice for those entering the industry? Build a network. Don't get too caught up in the "likes," and remember why you do what you do.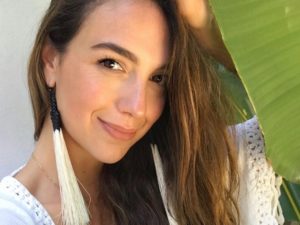 Tom Bachik
Instagram Followers: 557K
Location: New York/Los Angeles
Known for: Classic manicures with an unexpected twist
Notable clients: Jennifer Lopez, Selena Gomez, Hailee Steinfeld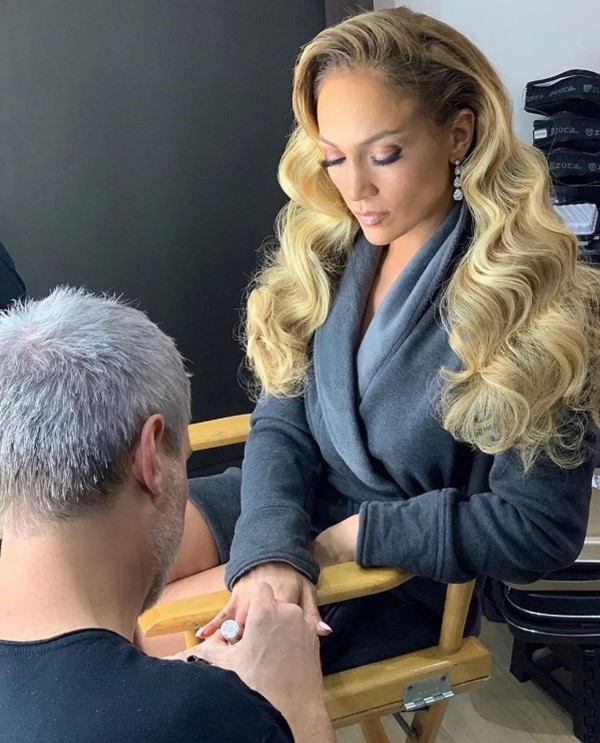 Tom Bachik's career in graphic design and riding jet skis took a turn when his wife's pregnancy gave him the need for a stable income. Because he had learned about nail trade shows and always loved competitions, he decided to give it a shot. Within his first year of obtaining his license and competing, he won the world competition for sculptured acrylic nails. From there, he became highly desired by brands which led to photoshoots with celebrities. His philosophy is to create art on the nail versus nail art that compliments his client's vibe.
Coca Michelle
Instagram Followers: 127K
Location: Initially from London, currently based in Los Angeles
Known for: freestyle out-of-the-box nail art designs, from Oreo cookie-inspired food nails to anime nails.
Notable clients: Megan Thee Stallion, Christina Aguilera, and Jhene Aiko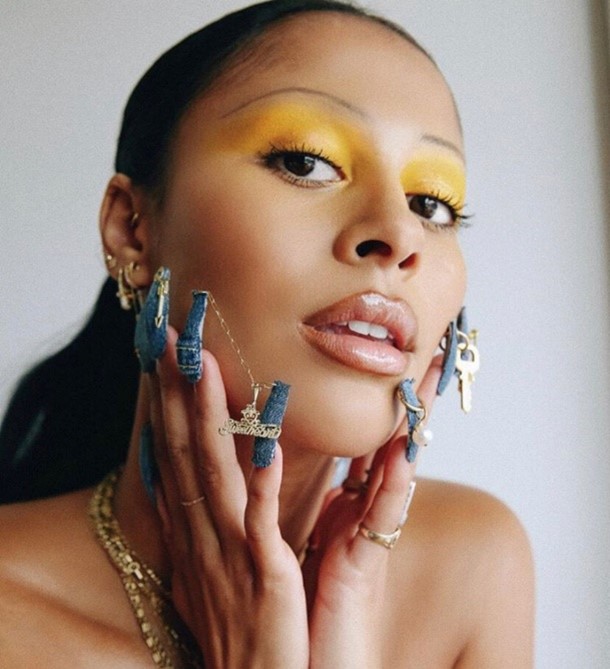 Always one to push the boundaries, Coca Michelle was born into the industry to parents who worked as nail techs. Although she initially set out to pursue fashion, working at a nail bar during college ignited her creativity. She met her first celebrity client, Teyana Taylor, through word-of-mouth, demonstrating that if you have the talent, people will take notice. Coca Michelle recently made Forbes' 2023 list of the top 30 under 30.
Britney Tokyo
Instagram Followers: 241K
Location: Initially from Tokyo, currently based in Los Angeles
Known for: her unique glow-in-the-dark designs
Notable clients: Ariana Grande, Gigi Hadid, and Kim Kardashian
A fan of all things art since a young age, Britney Tokyo has taken the nail industry by storm with her zany, bright, out-there designs. Her wildly colorful creations made with plenty of adornments blew up on Instagram, which is to this day how she still books many appointments. Britney proves that ambition and a strong social network can help you claw your way to the top.
Today's nail industry is truly multi-faceted with a plethora of opportunities for those passionate enough to pursue it. It goes beyond just the salon chair – there are a wide array of professional positions one can hold as the industry continues to evolve. The versatility of the industry makes it a phenomenal choice for an artist looking to pursue a path in cosmetology who may not know where to start. Sound promising to you? Ensure your success by enrolling with the best – come visit us and see why our Nail Technician program is the perfect starting point.