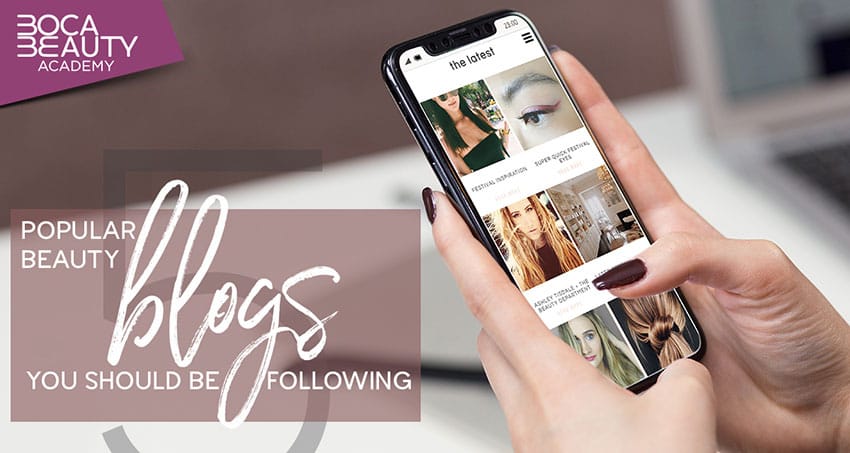 Keeping up with all the latest beauty trends won't necessarily give you glowing skin, fabulous hair, or picture-perfect makeup… but it sure does give you an inside peek at all the cool new products, techniques, and trending styles that might just help you get a bit closer to all of the above. A great way to stay on top of the latest and greatest the beauty industry has to offer is to stay tuned into some of the most popular beauty blogs out there. We've rounded up 5 awesome blogs to keep you up to date on all things hip and happening so you can stay ahead of the beauty curve.
1. Pixiwoo – who? Yes, Pixiwoo, or more accurately – sisters and beauty experts, Sam Chapman and Nic Haste. This dynamic duo are makeup artists with a nearly 10-year history of showcasing their makeup techniques (RealTechniques) on their own YouTube channel. With millions of views of their video tutorials, the pair are not only bringing their awesome skills to the masses, they are super fun to watch!
2. 15-minute beauty fanatic – When a busy working mom (who also happens to be a doctor) shares 15-minute beauty hacks designed for women struggling to get out the door in the morning… we pay attention. Beauty blogger and self-proclaimed beauty addict, Christine, delivers honest, easy-to-read tips that inspire even the busiest of women to keep it real… and beautiful.
3. The Raeviewer – Looking for a detailed breakdown of the best and worst beauty products out there? We love beauty blogger, Rae, for sharing the good, bad and ugly about the latest beauty products making the rounds in the industry. She also gets two thumbs up for her awesome tutorials!
4. The Beauty Department – Amy and Kristin are blazing a trail in "beauty edutainment" on their site. Chock full of tidbits on makeup, hair, nails, skincare and more, these two have a great mix of everything you ever wanted to know about beauty.
5. I covet thee – If you like your how-tos mixed in with product reviews and a side of unique – you'll love Alix's blog. Alix includes the super handy Repurchase Roster on her website to showcase and list products that are "buy-it-again worthy."
There's no question the world of beauty is a big and beautiful place filled with interesting people, products and a wealth of information. You can learn a lot from the beauty blogosphere and have a bit of fun while you're at it! If you've always had a passion for the beauty industry and love creating signature styles, maybe a career in cosmetology or makeup artistry is right for you! If you're intrigued by the idea of making beautiful things happen as part of your career, check out the beauty programs at Boca Beauty Academy. Boca Beauty Academy is helping students get the hands-on training and skills they need to launch fun and exciting careers in the beauty industry. Your beautiful future is calling… are you going to answer? Contact Boca today to learn more or to schedule a tour of our campus.