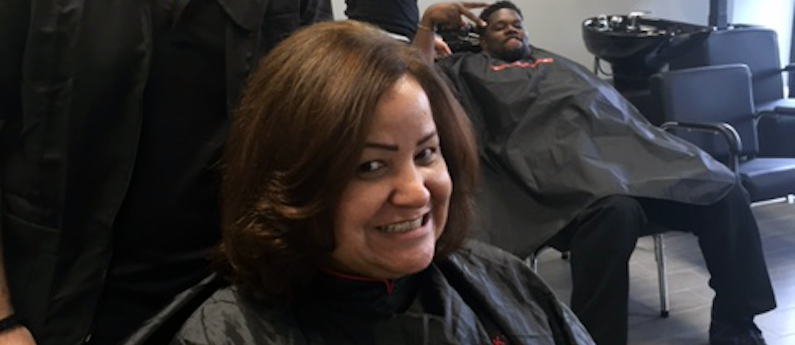 Choosing the right school can be tough – especially when each one screams it's the best. At Boca Beauty Academy, we don't claim to be anything but ourselves. Of course, if our students want to brag about us, who are we to stop them?
When other beauty and wellness schools begin blending together, Boca Beauty Academy stands apart. What makes us different? A little bit of everything.
We focus on fun
Planning your future is serious business, but every step along the way doesn't have to be. We believe students learn best in a positive atmosphere where they can feel comfortable. So, we provide a learning environment that's both fun and intellectually rewarding. After all, it's no secret that students are more receptive to new information when they're actively engaged.
We're passionate about education – not sales
Some people dream of helping others and some dream of dollar signs. While there is a retail and merchandise aspect to this industry, we're most concerned with the foundation of your future: your education. Our passion lies in training our students to perform services that will make them – and their clients – shine. Upselling products is secondary.
Location, location, location
Our Boca Raton campus sits on a beautiful waterfront site in sunny South Florida. We're also within a short drive to nearby shopping and beaches (we're just 5 minutes away from Delray Beach and only 40 minutes away from Miami's South Beach).
The Parkland/Coral Springs campus is nestled in a gorgeous tree-lined area of Broward County. The campus is a short 10 minutes away from Deerfield Beach and only 20 minutes away from one of the largest malls in the United States, Sawgrass Mills.
With serenity, safety, and convenience at hand, it's no wonder students enjoy walking our tree-lined properties.
We're in your corner during the job hunt
Some schools hand you a diploma and expect you to figure out the rest on your own. That's not how we work. Between our job placement assistance and career services, we're here to guide and mentor you along the way.
We offer flexible schedules
Plenty of schools boast flexible schedules, but we take it to a new level. Not only do we offer day (Mon.-Fri., 9:00 a.m. – 3:00 p.m.), evening (Mon.-Thurs., 6:00 p.m.-10:00 p.m.), and weekend (Sat., 10:00 a.m.-4:00 p.m.) classes, but we also have two different campuses. Plus, classes start monthly for newly enrolled students.
Whether you're looking for top-notch cosmetology, barbering, or makeup artistry program, interested in helping others maintain a healthy lifestyle as a master fitness coach or personal fitness trainer, or plan to break into the world of esthetics, electrolysis, laser hair removal, or massage therapy, with so many great programs to choose from, we're confident you'll find a home here. Besides, it doesn't matter what we do or how we set ourselves apart from the other guys; the real Boca Beauty Academy difference is you.
To learn more about our amazing programs or to get started, give us a call at (561) 487-1191 (Boca Raton) or (954) 866-1011 (Parkland/Coral Springs)!