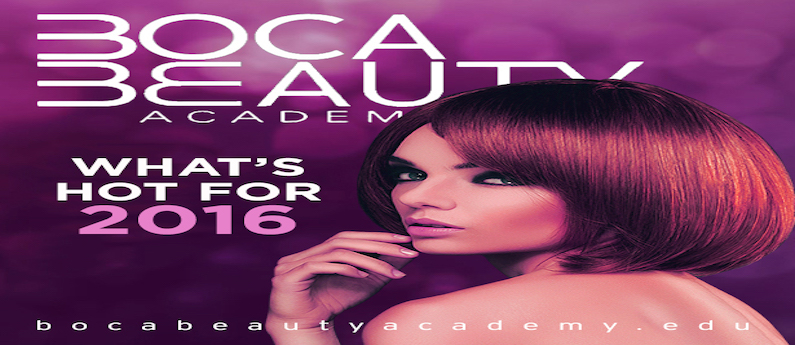 Staying ahead of the latest fashion trends can be tricky; with so much chatter across the globe, it's difficult to keep up with which fads have faded and which ones are hanging on (for a little while, at least). So, we've put together a list of some must-dos for 2016. Did your styles make the cut?
Hair: Subtle Highlights and Rainbow Hair
The idea of returning to a simpler time can be enticing—for us and our hair. Back before coloring and treating and products, we were all just kids… with beautiful, natural locks. This year, donning babylights (working in subtle colors reminiscent of days gone by) is quickly gaining popularity.
At the same time, the whimsical nature of our youth shines through in trending rainbow hair. From the full-monty of whole-head color to the halfway point of dip-dyes to the more discreet (and office-friendlier) underlights, 2016 is sure to see the entire spectrum of even the most dreamlike color wheel.
Makeup: Contouring and Highlighting
If there's one great thing about living in the 21st Century, it's the ever-closing gap between the glamorous and the everyday. Where once we reserved "flawless" for runway models and movie stars, popular techniques like contouring and highlighting have transformed kindergarten teachers and office execs alike into stunning photo-ready bombshells. Needless to say, a trend capable of crafting such beautiful artistry has definite staying power.
Fashion: Athletic Gear and Colorful Styles
Leading an active lifestyle has never been more popular (or stylish). Forget the '80s-style leg warmers and leotards, we're living in a world where a love of fitness easily translates into a love of fashion. And with your choice of colorful prints and edgy designs, heading to the gym has never looked so good. Don't believe us? You should see what activewear looked like 100 years ago!
Nail Art: Pink and Whites and Gel Nails
The fingertips have long been a well-tapped outlet for creative expression. While trends may come and go, the classic Pink and White manicure has remained a constant in the beauty world for ages. Gel nails on the other hand, while recently gaining in popularity, are quickly becoming a favorite. It seems this more natural-looking and longer-lasting alternative to acrylics is here to stay.
Now that you know which styles to adopt, you can hit the streets with confidence. Does your love for beauty and fashion go beyond sporting the latest trends? Boca Beauty Academy has programs for every industry lover. From Cosmetology and Makeup Artistry, Esthetics/Skin Care, and Nail Technology to Master Fitness Coach and Personal Fitness Trainer (and everything in between), we'll provide the hands-on training you need for an amazing career in this field. For more information, give us a call at (561) 487-1191 (Boca Raton) or (954) 866-1011 (Parkland/Coral Springs)!