Get the Skills to Become a Holistic Skin Care Professional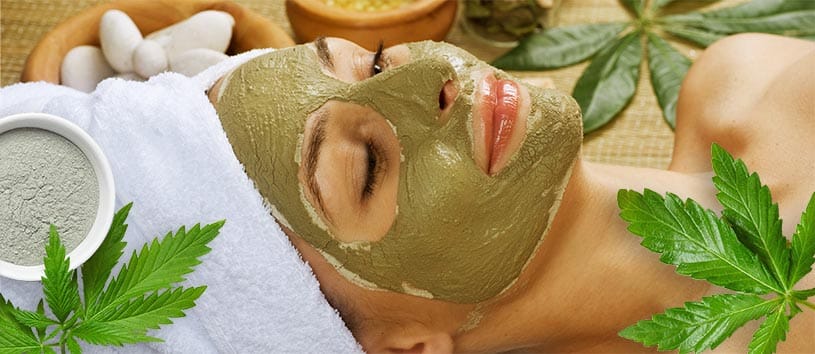 13 Week* Hands-On Holistic Skin Care Training Program in Boca Raton FL
Boca Beauty Academy's accredited Holistic Skin Care program provides you with the confidence and knowledge needed to analyze and administer skin treatments that will leave your clients satisfied with their results. Skin Care specialists, who are commonly referred to as Estheticians, correct past damage done to the skin and work to correct future problems.
During your classes, you will receive practical, hands-on training that will cover all aspects of esthetics, organic healing, hemp, CBD oils and Herbal therapies, diet and nutrition. Upon successful completion, you will receive a diploma and be registered for licensure.
Oct 2nd

Holistic Skin Care

Boca Beauty Academy

(Boca Raton)

Learn how to analyze and administer skin treatments that will leave your clients satisfied with their results. Our Holistic Skin Care program will provide you with practical, hands-on training that will cover all aspects of esthetics, organic healing, and much more.

https://bocabeautyacademy.edu/wp-content/uploads/2020/05/About-Us.jpg

Boca Beauty Academy
The best way to see if Boca Beauty Academy is the right fit for you is to come and tour the school. You can tour our facilities and meet with students and instructors. Schedule a tour now or Get more info.
Become a Qualified Skin Care Professional
The Holistic Skin Care program at Boca Beauty Academy will provide you with the hands-on training, practical spa experience, and specialized knowledge it takes to pursue a successful career as an Esthetician in less than 1 year.* As a student in this program, you will learn the important techniques and skills needed to successfully become a confident skin care professional.
Here's what you'll learn in Boca Beauty Academy's Skin Care program:
Skin analysis
Customized facials
Facial massage with alternative massage techniques
Hair removal
Exfoliation
Makeup artistry
Facial machines
Diet & Nutrition
The science of product ingredients
Hemp, CBD Oils and organic healing treatments
Herbal Therapies
The Holistic Skin Care program is available at Boca Raton Campus

Program Length
This program requires you to complete 390 hours of theory and application (13 weeks*). You'll cover basic to advanced levels of skin care techniques.
Flexible Class Schedules
Busy schedule? No problem. Boca Beauty Academy offers day, evening and Saturday classes so you can achieve your Holistic Skin Care education with ease and flexibility.
We also have classes beginning monthly, meaning you can start your career training soon after enrolling.
I am a recent graduate of the skin care program. I also have taken all of the makeup courses as well as some advanced skin care courses. I just wanted to take a moment and tell you what a true pleasure it was having my instructor. From the very first day when I arrived in her class, she made me feel welcomed and like I could accomplish everything I was setting out to do. She is extremely knowledgeable in her field and more than willing to share all the knowledge that she has gathered through her years in the "business"; every book, every DVD, every worksheet. She goes above and beyond the call of duty in making sure that students are well prepared for their new career. I will truly miss her, not only as my instructor, but as a person whose joy for her profession and for life makes it a little easier to attend class after a long day of work. I'd also like to comment on the rest of the staff. Everyone at Boca Beauty Academy is incredibly warm and understanding of all issues that we "older" students may come across. The flexibility and empathy are wonderful assets and greatly appreciated.
Hands-On Experience in a Real Salon
Not only will you learn Holistic Skin Care techniques in the classroom, but you'll also gain real-world experience working with actual clients in our on-site salon. Learn and develop the hands-on skills needed to be a Holistic Skin Care professional before you graduate!
With supervision & guidance from our experienced instructors, you will provide clients with services similar to those offered in high-end salons and spas. Once you've completed your program, you will be fully prepared to enter the professional world with confidence and begin building your client base.
Career Opportunities
Job opportunities for Estheticians include employment in:
Holistic Salons and Spas
Dermatologists' Offices
Medispas
and more!
Many Estheticians can even have the chance to own their salon! Learn more about Holistic Skin Care training at Boca Beauty Academy and see if our program is the right fit for you.

Funding Your Education
At Boca Beauty Academy, financial assistance options are available to those who qualify. Many students require some form of financial assistance. With the help of financial assistance your beauty, barber, spa or wellness training can be made possible.
We have a dedicated team of Financial Aid advisors that can assess your eligibility for scholarships and financial assistance. If you are eligible, they can help you choose the right financial option, then work with you to help secure funding before you start your program. Sit down with one of our Financial Aid advisors today.
Is a Rewarding Career in Holistic Skin Care Right For You? Get More Info…
If you're interested in learning more about careers in Holistic Skin Care careers and exploring whether Boca Beauty Academy is right for you, fill out the form on this page to receive more information. Our friendly and knowledgeable admissions representatives are happy to answer any questions you have and can help with everything from courses to financial aid.
For immediate questions, call 561-487-1191
*Program length when completed in normal time