At Boca Beauty our goal is to provide the highest quality education and develop a strong skill set, so our students can be successful for the long term. What starts with the fundamentals evolves from the classroom to hands on training and mentorship within our on-campus salons and spas.
Whether you participate in our professional development seminars or job fairs, Boca Beauty Academy takes a hands-on approach to guiding our students through the first steps of their career. Many of our talented alums have earned high positions in salons, spas, and the beauty industry as well as launched their own successful businesses. One recently earned the spotlight as the winner of the "One Shot Hair Awards on Behind the Chair", a reality show competition. Please take a moment to view this special moment and congratulate Melissa Muerte, 2022 winner of the "Hot Shot Decor" competition, and cosmetology graduate of Boca Beauty Academy.
We recently caught up with Boca Beauty alumni, Melissa Muerte, for an interview to share her experience on the show and at our academy.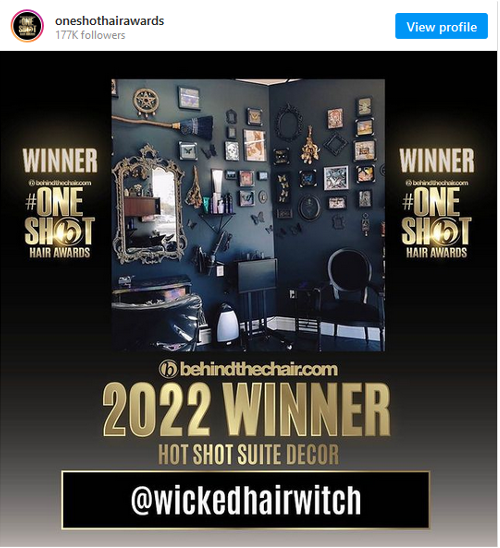 How was your experience at Boca Beauty Academy and how do you feel like it prepared you as a stylist?
"Boca Beauty Academy lit my spark when it was dim early on into me even taking the leap to do hair. I actually transferred to Boca Beauty from another beauty school in hopes that I would have a better experience and I'm so glad I made the change. I loved how we used actual brands that are current within the industry like Matrix, learning and understanding the foundation of color theory and modern techniques helped me graduate confident in myself. I knew I still had a lot to learn but the foundation was there and it truly helped me grow from there."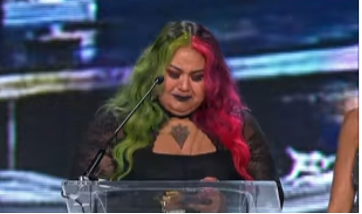 What was the one takeaway that going to Boca Beauty taught you that looking back is invaluable to you now?
Boca Beauty really gave me insight into the industry, and I guess I have a few takeaways, the first one was definitely how one of my teachers taught me that individuality is key. There are so many opportunities in this industry, there is no such thing as the market being saturated. In the end, setting yourself apart in your brand & your skill will help you build the kind of business where you are true to yourself and that individuality will attract your dream clientele.
I also always think about how my teachers stressed the importance of protecting yourself. I have seen so many stylists develop contact dermatitis from not protecting themselves from these chemicals. I can always remember my teachers telling me to wear gloves and I'm so glad I listened to that. It may sound silly but it's so important! Boca Beauty Academy also taught me early on how valuable it is to take in so many different techniques, there is no one solid way to accomplish a look in this industry and being open minded to that will help you continue growing as a professional.
What advice would you give to students currently attending for their success after graduation?
While you're in beauty school, invest in yourself, get more mannequins, keep practicing, and look for an assistant position. I assisted part time on weekends while going to Boca Beauty on the weekdays. I truly feel getting some salon experience early on is so essential so you get adjusted to the salon environment and start seeing in real time things you are learning in school while observing seasoned stylists and their techniques. It's also so beneficial to be an assistant and learn more behind the scenes things to prepare you for when you start out on your own.
Any other comments you'd like to make or just anyone you want to shout out?
This industry is ever-changing and expanding. If you are attending this school you are already taking your first step into this rewarding industry! My hard work and dedication paid off and I'm so grateful I kept believing in myself and transferred to this school and graduated confident enough to pursue my career!
To forge your own path to success in the beauty industry, call to speak to an advisor, schedule a campus tour, or take our 3 minute career quiz to find the perfect career for you.