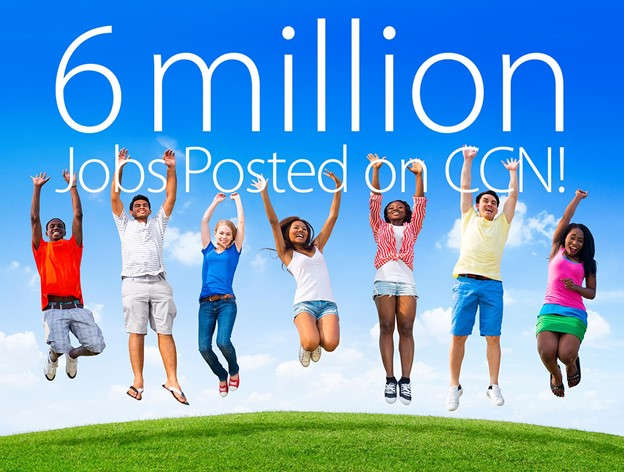 Boca Beauty Academy is pleased to announce we have joined College Central Network (CCN) to connect our graduating students with employers.
The College Central Network platform and app provide cutting-edge technology to best connect employers with qualified candidates, quickly and intuitively. The Network app alone features opportunities for part-time jobs, internships, and full-time employment, making the job search experience easier for students.
"CCN helps students discover exclusive jobs in our region through the Boca Beauty Academy portal. It also connects students to national jobs and internships via JobsCentral® and InternCentral®," said Dr. Shantell Rochester, Regional Director of Career Services at Boca Beauty Academy. "For students, the process is simple: they register for free at CollegeCentral.com/bocabeautyacademy. After completing their profile, each receives a Welcome to College Central Network confirmation and can immediately install and use the College Central app. The registered student can then interact with career services, as well as search for and apply to jobs."
The College Central app is an all-in-one resource for job-seeking students, as a direct source to sign up for career fairs, workshops, and résumé reviews, and to schedule appointments with Career Service staff.  The Network also pushes out customized, relevant information and announcements for the academy. Students can search for incredible job and internship opportunities geared toward Boca Beauty Academy graduates, and have access to Job Agent, which automatically matches jobs to an individual student's profile and emails users notifications daily.
With the partnership between Boca Beauty Academy and CCN, our graduating students and alumni can apply for part- or full-time jobs and internships; schedule appointments with career advisors; sign up for workshops, job fairs, and events, including those that feature employers visiting Boca Beauty Academy for on-campus interviewing and information sessions; and access extensive job search and career advice resources. CCN provides highly ranked podcasts featuring over 120 short but concise dives into specific career topics and are perfect to listen to between classes or while commuting.
Over 95,000 Florida-based employers are registered with CCN. To date, over 6.5 million jobs have been posted on College Central Network, and more than 2.25 million employers have registered and actively recruit students through the Network.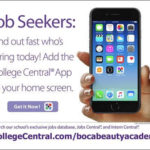 Boca Beauty Academy invites employers to register at CollegeCentral.com/bocabeautyacademy and post job opportunities for FREE to our students as part of this new partnership. College Central Network is free, and employers can update the app with job openings and other opportunities.