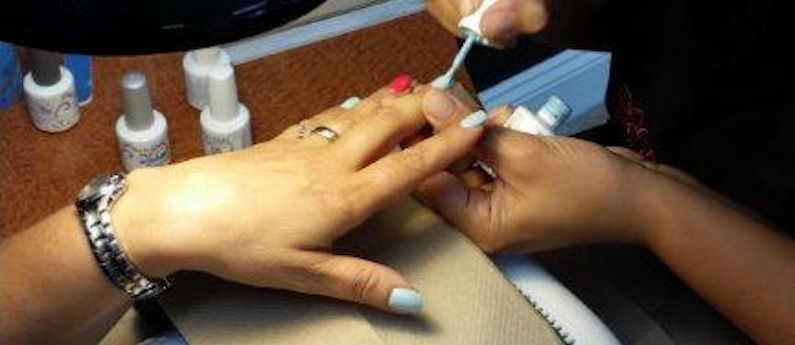 Our hands are literally an extension of ourselves. We work with them. We use them to craft. We rely on them to communicate. We hold our loved ones with them. So, it's only natural that we should take care of them. We already know that manicures are a great way to do this.
But your hands were designed for more than just being well-kept. Your masterpieces were built to create beauty.
At Boca Beauty Academy, our Nail Technician program is the first step toward jumping into a career you're not only good at, but that you also love; a career that challenges and excites you. From polishing a client's appearance with a manicure to relieving stress and soreness with a pedicure, your skills will benefit so many – and that's just the beginning.
Nail care is about more than practicing good hygiene (although our program will cover that – and sanitation); it's also about creating beauty in an unlikely place. Artists use many different mediums to showcase their work: canvas, sculpture, photography, fashion… the fingers simply offer a more mobile and fluid canvas. That's why our Nail Technician program also covers an introduction to nail art including freehand painting and airbrush techniques.
You'll learn to master:
Manicures
Pedicures
Gels
Acrylics
Silk Wraps
Gamma Nail Technique
Using your new professional OPI kit, included in the cost of your program. You will also learn different spa and aromatherapy treatments, as well as advanced methods of artificial nail application.
Upon completion of this 240 clock hours program, and with diploma in hand, grads will be ready to take the state licensure exam in order to become registered Nail Technicians. Launch your career working in places like salons, spas, resort hotels or cruise ships. You can also start your own business and reap the full benefits of your skills, training, and talents.
We here at Boca Beauty Academy encourage you to do what you love, but we also understand that it isn't always easy to attend school when you have other obligations. So, whether it's a full- or part-time job, family responsibilities or something else, our day, evening, and Saturday classes offer the flexibility to find a time that works for your schedule. And, with classes beginning monthly for newly enrolled students, you'll never have to worry about waiting an entire semester before getting a start on your dream.
We already have the experience, the knowledge, and the tools – all we need is you. For more information, call us at (561) 487-1191 (Boca Raton) or (954) 866-1011 (Parkland/Coral Springs). As always, classes are starting soon!