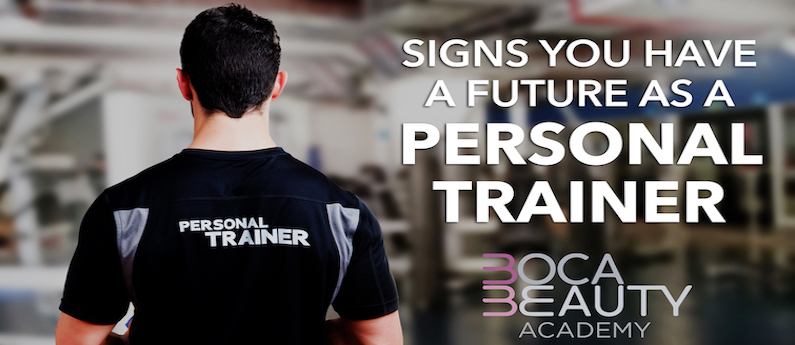 Despite the country's recent economic downturn, the health and fitness industry continues to grow at a rapid pace. Whether the topic is diet, exercise or health in general, there are as many experts and businesses as there are people looking for the perfect formula for a healthy life. The good news is that an industry that experiences continued growth despite a down economy, is one that can foster a long lasting career for the right person. Fitness employment (personal training) has become its own niche in the health and fitness industry and generates $10 billion dollars annually in the U.S.
So have you ever thought about being a personal trainer? Do you have what it takes to be a guide on the road to all things fit and trim? First, let's examine some of the core components of the personal trainer.
You are personally committed to your own fitness regimen and get great satisfaction from it

You have a natural curiosity about how the human body works and how exercise can impact the body

You have an empathic nature and enjoy helping others reach their goal and feel good about themselves

You are an effective communicator who excels at motivating others and are always willing to listen

You have excellent self-discipline and are schedule oriented
If all or even some of these characteristics describe you, becoming a personal trainer may be right for you.
But it requires more than just the ability to run circles around your clients or the personality of a drill instructor. It is critical to understand what is safe and healthy for your clients and to be informed of all the fitness trends and fads and what works and what doesn't. You will need to be the guiding light for your clients so that they are not expending precious time on the wrong fitness training. It is important to educate yourself appropriately to make sure you are truly the trainer who makes that client the best that he or she can be. So don't leave your training in the hands of amateurs and you won't be leaving your clients in the hands of an amateur.  
Boca Beauty Academy will provide you with the training, certification and skills you need to help people change their lives and feel great. With a comprehensive program and a caring group of instructors, Boca Beauty Academy prepares you for a successful career in the health and fitness industry and helps you build relationships that will last a lifetime. Ready to get started? Call us (954) 866-1011 (Parkland/Coral Springs) or apply online today.