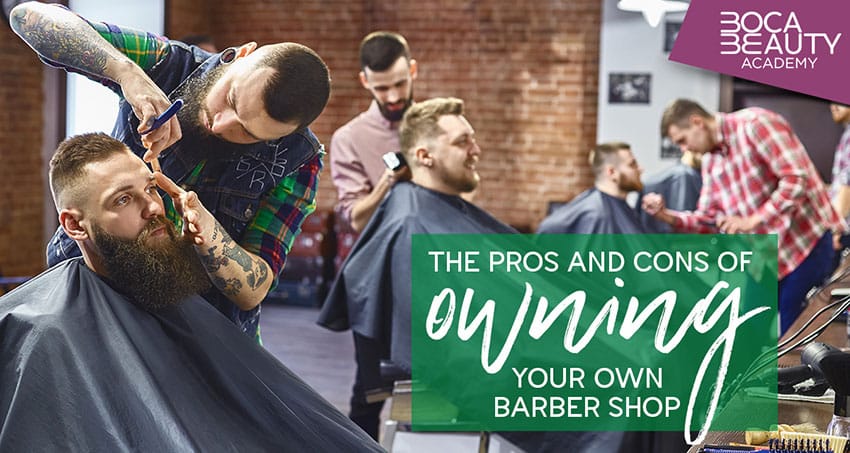 Do you dream of the day when, "You're not the boss of me," becomes more than a playground taunt? If so, you're not alone! One way to blaze your own personal trail to business ownership is the barbering industry. Barbershops are springing up all over the country and business is booming! But before you dive in, it's a good idea to explore the good, bad and ugly of running your own barbershop.
Money, money, money! 
Being in charge, means having more control of how much money you can make. As your own boss, you can work as much as you want, making it easier to fund that cruise to the Bahamas or the new wheels on your ride. More money – more freedom!
Share the wealth
Unfortunately, you can't keep all the profit for yourself. You'll have to pay your employees and shop expenses like – utilities, cleaning services, insurance, advertising, furnishings, etc.
Your way or the highway
Bringing your vision to life is a pretty powerful feeling. Everything from the music playing in the background, to the services offered will be up to you. Who's a boss? You are!
With great power comes great responsibility
 Make that all the responsibility. There's no question having the final say in every decision feels pretty great. But it also means you'll have to deal with the tough stuff too. Inventory, training, hiring and firing, sick days, employee conflicts. All of that will be up to you to sort out. All while you work to keep your own clients happy.
Let's face it, without a little risk, there is no reward. Owning a barbershop is no exception. But with the right planning and proper training, you got this! If you're ready to start building your barbering empire, check out the barbering program at Boca Beauty Academy. Boca's team of talented instructors have the kind of real-world experience it takes to help students truly hone their skills. Contact Boca Beauty Academy today to learn more and get ready to kickstart your career!