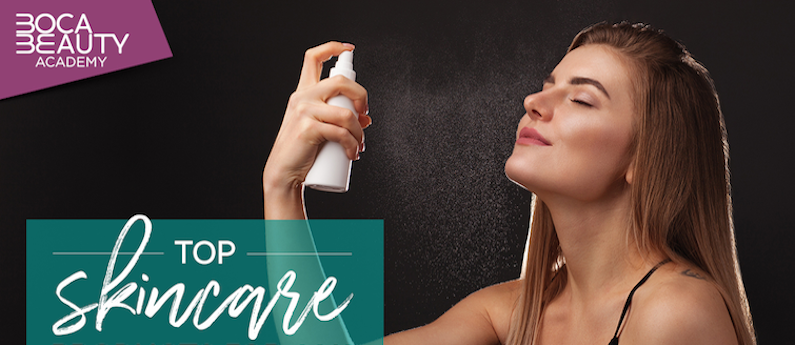 Calling all skincare fanatics! If you're among the skincare-obsessed, always on the lookout for the next big thing in skincare, 2019 has got you covered! Check out some of the products that are upping the skincare game to the next level of radiant!
I'll take tailor-made – Skincare products that are truly tailored to the unique needs of your skin. Yes, please! Oily skin on your forehead but dry skin on your cheeks? No problem! Manufacturers are dialing their products in for a more customized customer experience that gets results.
Sleeping for beauty – Ok, getting plenty of rest, or beauty sleep, is always beneficial. But that's not what we mean. Sleep masks loaded with vitamins, essential oils and antioxidants are an awesome way to treat your skin to a spa-like experience while you sleep. Talk about low-maintenance skincare!
Hydrate on the go – If you'd love to keep that fresh, first thing in the morning glow you get from your skincare routine, you're going to love this product! Spray-on moisturizers are making it easy to keep that glow going all day long! You can keep a small bottle in your bag to use wherever and whenever you need it.
More than skin deep – It's true. Beautiful, healthy skin is more than skin deep. It starts with what you put in your body. A healthy diet and drinking tons of water are essential to a good skincare routine. But adding in some quality skincare supplements can also help make up for those days when you don't feel like eating broccoli and a 32-ounce H2O chaser. Ask your dermatologist for recommendations on which supplements to buy. And if you hate swallowing those huge pills, look for the gummy version!
Taking care of your best accessory is a whole lot easier with the right tools. So, put some skin in the game…glorious, radiant, healthy skin, and treat your skin with the great care it deserves. If you're more than just a little obsessed with all things skincare, maybe you should turn your obsession into a career! Careers in the beauty and wellness industry are growing and talented estheticians are in high demand. For more information about a career in skincare, check out the programs at Boca Beauty Academy. With a variety of skincare programs to choose from, Boca is making the world a more beautiful place by training the next generation of talented beauty artists. Call Boca Beauty Academy today to learn more or schedule a tour of one of our two campus locations.