It's October, a bewitchingly fabulous month for cosmetics, and specifically, theatrical and SFX makeup. From oozing wounds to intergalactic characters, animal-like disguises or aging up by decades, creative makeup is on full display for Halloween. If hauntingly good costume makeup intrigues you and you're just dying to get into prosthetics and fake blood, a career as a theatrical makeup artist sounds like a dream nightmare come true.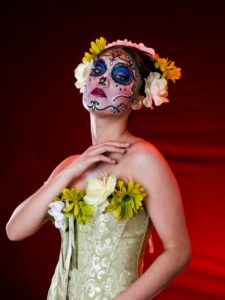 The first step to achieving a career in the imaginative world of costume makeup is your training. The Makeup and Skin Care program at Boca Beauty Academy provides education on special effects makeup to help you get hands-on experience. You'll learn beauty basics, which is an important foundation for any SFX artist. Using makeup, molds, sculpting, and other methods, you'll get a sense of what type OF SFX makeup you'd like to specialize in, all while building your portfolio. You can take advantage of this time in school to test out all the products you've been wanting to experiment with, for example:
Fake blood and wounds
False teeth
Facial hair and bald caps
Latex and silicon
Age makeup
Transformative makeup
Not only will you gain the technical skills needed to become an SFX makeup artist, you'll also learn the relevant skills and knowledge necessary to become a confident professional in the beauty & wellness industry. Attending our beauty academy is also a great source for networking, which is hugely important in the industry to get internships and eventually jobs. During the Makeup and Skin Care program, you'll become informed about the business side of makeup artistry, as you'll gain knowledge on budgeting, contracts, and everything you need to be successful in the real world. Having the accreditation from a beauty academy will help you lead you to higher-paying jobs in the industry, as well as giving you credibility as an artist.
Before you begin applying for internships and jobs, along with your portfolio, you'll want to have your SFX makeup kit ready to go. An excellent SFX artist will typically have these items in their toolkit: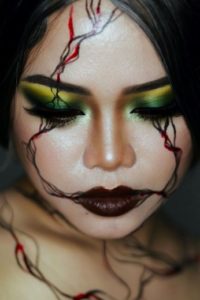 A wide variety of different sponges and applicators, as they will give different results and textures to the skin
A mixing palette for colors and molding
A color wheel for bruising, which will contain browns, yellows, purples and reds
Liquid latex, and castor seal to prevent its discoloring
Some form of 3D modeling compound to create facial prosthetics
Some form of spirit gum or glue, and a dissolvent
Fake blood
Once you've stocked up on the fun stuff and your portfolio looks top-notch, you can begin marketing your SFX makeup artistry services. There are numerous well-paying jobs for SFX artists that aren't just limited to the big screen. You can find work at theaters, movie studios, on cruise ships, at theme parks, and for fashion designers and photographers. Halloween is a very profitable time for SFX artists, as haunted houses are abundant, and many people will pay to get made up for parties.
No matter where your promising career goes in the future, it all starts at Boca Beauty Academy. Come gain the experience you need to live out the exciting life of an SFX makeup artist. You can schedule a tour, or even better, attend this year's Halloween competition to see what our world of artistry is really like.
Don't ghost your dreams. Call us today for a campus tour or to get started!
Is a Career in Makeup and Skin Care Right For You?
If you're interested in learning more about a beauty career and exploring whether Boca Beauty Academy is right for you, fill out the form on this page to receive more information.
For immediate questions, call our Boca Raton campus 561-487-1191 or Parkland campus 954-866-1011